Symptoms of Non-24
The symptoms of Non-24 are different for everyone
Sam, age 25: "I have a lot of difficulty staying awake in the middle of the day. Non-24 affects your whole life in general."
Non-24 is a chronic, circadian rhythm disorder. Its range of symptoms can happen at night and during the day, and they can be mild or severe. The Non-24 experience varies from person to person.
Which of these symptoms do you have?
You have trouble falling asleep or staying asleep.
You wake up groggy or not feeling as if you've gotten enough rest.
You find yourself sleeping during the day or falling asleep unexpectedly.
You find it difficult to function at work or at school.
You have sleep patterns that are different from most people you know.
You find it hard to concentrate.
Your relationships are strained.
You're irritable due to sleep deprivation.
You suffer from sluggishness and forgetfulness.
The time your body wants to sleep seems to shift over time.
You fight to stay awake during the day, at work or at school.
You're frustrated because no one seems to understand what you're going through.
You feel like you're in a never-ending battle between sleeplessness and exhaustion.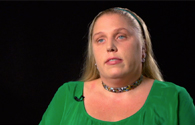 Learn about the symptoms of Non-24
In this video, people living with Non-24 talk about how the symptoms affect them.
If you have one or more of the symptoms of Non-24, speak with your doctor
If you're totally blind, your circadian rhythms may be out of sync as a result of Non-24-Hour Sleep-Wake Disorder.
How can you know if you have Non-24? Your symptoms and history are the best indicators. Speak with your doctor and make a determination together. The Doctor Discussion Guide on this site contains information about Non-24 and advice about how to talk to your doctor about it. It will help you start the conversation with your doctor. In addition, there's more detailed information in the Non-24 overview video.
Few doctors know about Non-24. That means that your knowledge may be a good introduction for your healthcare professional. Working together, it is possible for you to manage the symptoms of Non-24, lessening their impact on your life at work and at home.